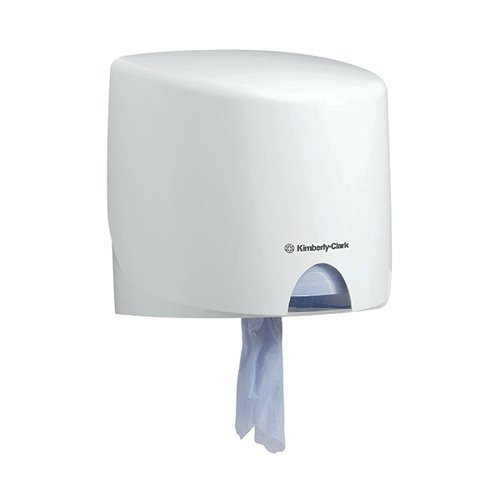 Availability: Please call.
Manufacturer Kimberly-Clark
Manufacturer Ref 7928
Manufactured from corrosion -free ABS
Sturdy and impact resistant
Single sheet dispensing
Saves up to 20% wiper consumption
Can be used without falling apart
Description
This compact centrefeed dispenser is manufactured from corrosion-free ABS plastic, which has been developed to be sturdy and long lasting. Designed for single sheet dispensing, this product could save up to 20% wiper consumption compared with other non-single sheet dispensers. Ideal for placement around your site in handwash areas, this dispenser provides a high quality and hygienic system for drying hands and surfaces.
Specifications
Wypall centrefeed dispenser