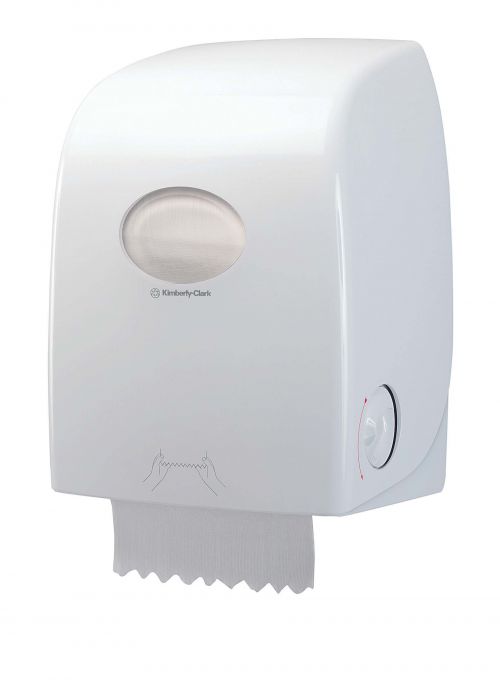 Availability: Please call.
Manufacturer Kimberly-Clark
Description
Ideal for use in high traffic, food processing, and public areas, this dispensing system is able to dispense a single sheet of rolled hand towel without the need to touch the dispenser, thereby helping to reduce contamination and the spread of germs. Suitable for use with Kleenex and Scott rolled hand towels.