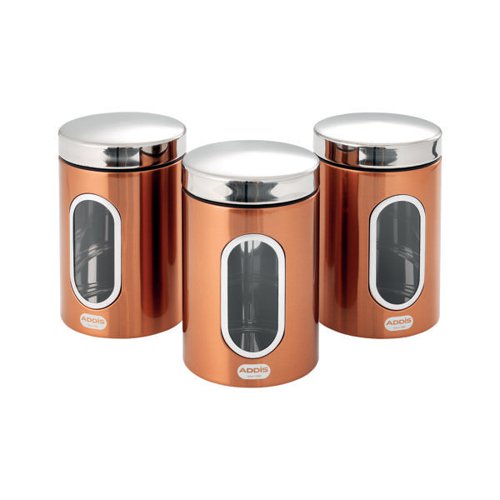 Availability: Please call.
Manufacturer Addis Group Ltd
Description
Set of 3 stainless steel kitchen canisters with click seal lids providing a tighter seal for longer freshness. Ideal for storing dried food with a capacity of 1.4L per canister. Made from finger print proof stainless steel with a display window allowing visibility of the contents. This robust canister set is finished in copper and measures H343 x W155 x D185mm.