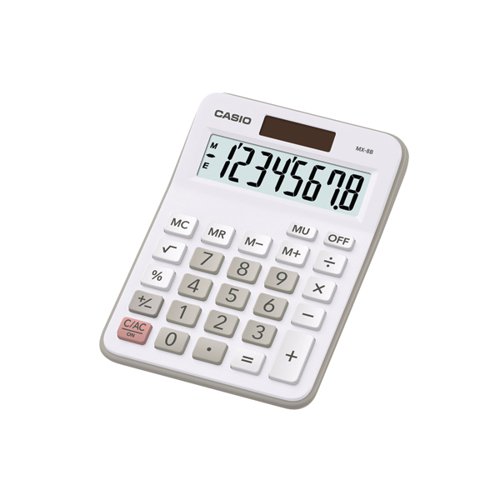 Availability: Please call.
Manufacturer Casio
Manufacturer Ref MX-8B-WE-S-UC
User-friendly desktop calculator
8 Digit LCD with function command signs
Two way power with solar and battery
Comfortable to use plastic keys
Functions: Percentage, square root, mark-up, 4 key memory, 3 digit comma markers, key for changing plus/minus sign
Dimensions: H29mm x W106.5mm x D147mm
Colour: White
Description
Ideal for both the office and home use, this calculator from Casio has an 8 digit LCD with function command signs. With versatile dual solar and battery power and hardwearing plastic keys for ease of use, this versatile Casio desktop calculator is white in colour and will blend in with most settings.
Specifications
Hexavalent Chromium (ppm)